CORS Conference 2020
Pandemics as driver for regulatory innovation
- regulatory changes in times of disaster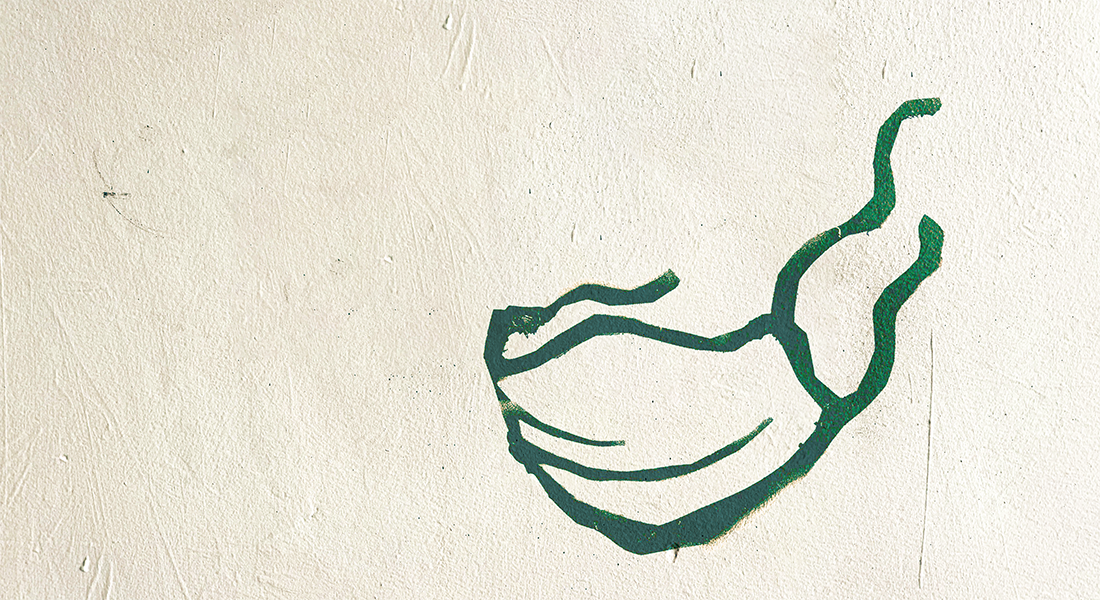 The regulatory world is currently under immense pressure, with global expectations to approve the long-awaited cure against COVID-19 as fast as possible. At the same time as the regulatory system is pushed to the limit, it innovates and instigates changes to accommodate fast patient access to treatment. In this year's conference, we will focus on how pandemics foster regulatory innovation. Themes to be addressed include the use of novel data techniques, such as artificial intelligence to be applied in regulatory decision-making, as well as communication of uncertainties and benefit/risk evaluation of medicines.
How have these been used in time of regulatory pressure? What can we learn from the exceptional circumstances? And what regulatory innovations should we take forward?
Confirmed Keynote speakers: Kristoffer Albris (Department of Anthropology, University of Copenhagen), Andrea Julsing Keyter (South African Health Products Regulatory Authority), Frederic Bouder (Department of Safety, Economics and Planning, University of Stavanger).
Confirmed speakers and moderators: Jesper Kjaer (Danish Medicines Agency), François Houÿez (EURORDIS), Melanie Carr (European Medicines Agency), John Zibert (LEO Pharma A/S), Niels Buch Leander (NNIT A/S), Theis Lange (Department of Public Health, University of Copenhagen), Lisa Storm Villadsen (Department of Media, Cognition and Communication, University of Copenhagen). EFPIA will also contribute with a speaker.
The Conference will take place online and is free of charge for all participants.
CORS would like to invite stakeholders from all backgrounds, academia, industry, and regulatory agencies.
Programme and speakers will be disclosed continuously.
Kristoffer Albris
Made by Disasters: On the Social, Cultural and Political Responses to Extreme Events and the Changes that Follow in their Wake
Kristoffer Albris is a social anthropologists who specializes in studying disaster response, climate change adaptation, and crisis governance. He has conducted fieldwork in the South Pacific, Central Europe, and Denmark. He is assistant professor at the Copenhagen Center for Social Data Science, University of Copenhagen, where he also works with mixed digital methods and teaches on the subject of data governance.
Frederic Bouder
Fighting pandemics with enhanced risk communication?
Frederic Bouder is Professor in Risk Management. He has developed extensive work on risk policy from a comparative perspective. His awareness of the role that new modes of governance and the media play in policy making has made risk communication a central pillar of his research. He has integrated cognitive insights from decision science into making risk policy more science-informed. His research covers health-related domains including drugs, vaccines and pandemics. He is one of the co-founders of the Ditchley group on regulatory transparency, He provides regular advice to regulatory agencies including the European Medicines Agencies and the Norwegian Medicines Agency.
Andrea Keyter
Responsive Regulatory Systems: A Post-Pandemic Gap Analysis
Dr. Andrea Keyter has over 10 years of experience within the field of regulatory affairs for pharmaceuticals and medical devices, quality management systems, quality assurance, quality risk management, pharmaceutical production, complementary medicines manufacture and risk-based inspection planning. She received her Bachelor of Pharmacy degree at Rhodes University, South Africa and a Master of Science in Medicines (Pharmaceutical Affairs) degree at the University of the Witwatersrand, South Africa. She was awarded a Doctor of Philosophy (Pharmacy) from the University of Hertfordshire, United Kingdom. Dr. Keyter started her career managing pharmaceutical production, distribution and packaging activities followed by her appointment as a Quality Assurance Manager. She has spent most of her career working for the National Regulatory Authority in South Africa, as a GMP inspector and then as the Senior Manager: Medical Devices & Radiation Control. In this role, Dr. Keyter is responsible for the development and application of the regulatory framework for medical devices and in vitro diagnostics and radiation control in South Africa. Her passion lies in regulatory system strengthening and she has authored a book that provides a blue print for regulators in emerging economies to enhance efficiencies in regulatory review and increase patients' access to medicines and devices. Dr. Keyter is the current Chair of the African Medical Device Forum (AMDF) and is a member of the African Medicines Regulatory Harmonization (AMRH) steering committee.
Jesper Kjær
Being bold to lead – how the Danish Medicines Agency is going first in data analytics in Europe
Jesper joined as Director of Division in the Danish Medicines Agency on 1 April 2020 with responsibility for the Data Analytics Center (DAC). Jesper brings long experience of data handing, analyses and data visualisation having worked in the academic environment and pharmaceutical industry, and he has also developed IT systems for the World Health Organization and Rigshospitalet. Jesper has also led the development of risk-based monitoring IT in Novo Nordisk and has headed activities in EU Framework Programmes, TransCelerate Biopharma and HL7.
John Zibert
Personalizing Treatment Development
CEO of Studies&Me, John Zibert focuses on digitizing clinical trials and personalizing treatment development. He was previously Chief Medical Officer and demonstrated a history of working in the pharmaceutical and digital healthcare industry. Skilled in leadership, Dermatology and Oncology, Decentralised Clinical Trials, Digital healthcare solutions, Biomarkers, Digital Biomarkers, Molecular Biology, Biotechnology, and Innovation processes.
Niels Buch Leander
Accelerating digital transformation of regulatory affairs in the time of COVID-19
Niels Buch Leander is Global Head of Regulatory Affairs at NNIT, a specialized IT service provider to the pharmaceutical industry. Dr. Leander has 10+ years of digital strategy advisory experience within eCTD, eTMF, EDMS, RIMS, xEVMPD and IDMP and hence extensive experience with regulatory information data standards and their implementation. He advises global pharmaceutical companies on digital transformation of Regulatory Affairs.
François Houÿez
Dilemma Between Learning, Doing and Saying in a Pandemic
François Houÿez has worked as a patient advocate since the early 90s (fighting HIV/AIDS as member of Act Up Paris) and joined EURORDIS in May 2003. He now works as Director of Information & Access to Treatments. He pioneered patient advocacy with the European Medicines Agency as part of the first patients' delegation that engaged dialogue with the Agency back in 1996 and has continuously been involved in the agency activities during the last 24 years. He represents EURORDIS at the Patients' and Consumers' Working Party at the European Medicines Agency (EMA). He is member of the CIOMS working group XI on Patient Involvement in the development and Safe Use of Medicines. François is also a patient.
Melanie Carr
EMA's communication and enhanced transparency measures for COVID-19
Melanie Carr is Head of the Stakeholders and Communication Division and a member of the Executive Board at the European Medicines Agency (EMA). She joined EMA in 1996 and has held various roles in pharmacovigilance, the centralised procedure for marketing authorisation, orphan medicines, the SME office and corporate stakeholders department. In her current role she is responsible for stakeholder relations management and communication. She has a degree in Pharmacy from the University of Nottingham in the UK and worked as a regulatory professional in the pharmaceutical industry prior to joining EMA.
Lisa Storm Villadsen
Lisa S. Villadsen is Professor of Rhetoric and Head of the Section of Rhetoric at the Department of Communication, University of Copenhagen, Denmark. She holds a Ph.D. in Communication Studies from Northwestern University, USA. She is a member of the Academic Advisory Board for CORS (Centre for Regulatory Science Copenhagen) and a core member and part of the steering committee at the Centre for the Study of Nationalism at the University of Copenhagen. Her research interests span contemporary rhetorical criticism and theory, particularly issues of rhetorical agency and rhetorical citizenship. She is the co-editor of two volumes on rhetorical citizenship: Rhetorical Citizenship and Public Deliberation. Penn State University Press, 2012 and Contemporary Rhetorical Citizenship: Purposes, Practices, and Perspectives. Leiden University Press, 2014. In the fall 2020 she publishes the book Official Apologies. Critical Essays, and she is currently co-editing a volume with the working title Populist Rhetorics under contract with Palgrave Macmillan. A recent article focused on issues of dissent in connection with public debate on immigration: "Doxa, Dissent, and Challenges of Rhetorical Citizenship: "When I Criticize Denmark, It Is Not the White Nights or the New Potatoes I Have In Mind"" in Javnost: The Public 24 (3) 2017: 1-16.
Theis Lange
My research involves methodological research within statistics as well as a wide range of applied collaborations with medical doctors, epidemiologists, psychologists etc. My methodological work is focused on causal inference i.e. a formal framework for addressing cause and effect. Methods I have developed have been broadly applied and its novelty recognized by the 2012 Kenneth Rothman Prize. My applied collaborations span from RCTs to complex longitudinal observational studies and from intensive care research to psychology. In total I have published 203 papers of which 15 as first author and 11 as last author (H-index 27, Web of Science). Until the summer of 2019, I held a dual position at Section of Biostatistics, University of Copenhagen and Department of Biostatistics, Peking University. I have also served on the Danish Heart Association's and Statistics Denmark's research boards. Finally, I have been working for BeiGene as their senior statistical methodology expert. BeiGene is a Chinese pharmaceutical company working on novel oncology treatments. I have also been Head of the Section of Biostatistics (2013-1015) and is currently Vice Head of Department of Public Health (about 300 staff) both University of Copenhagen.
Sign up
Please remember to sign up using your professional email. Personal emails addresses will not be accepted.